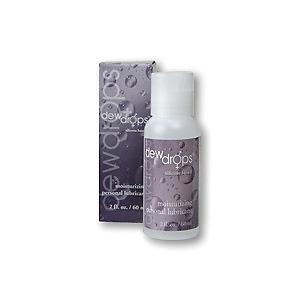 Dewdrops® Silicone Based Personal Lubricant - 2 oz.
SKU S112
Ready for your Vacation, Business trip or whatever!
DewDrops®... slippery sensations! Silicone Based
(Let your imagination run wild!)
DewDrops® is specially blended, soo.....slippery, non-sticky formula for maximum personal pleasures or (activities).
Use for sensuous massage
Skin conditioning and moisturizer
Long lasting clear formula
Great anywhere, even in water and hot tubs
Safe with latex, plastic and compatible erotica!
Fragrance free
Tasteless
Hypoallergenic
Will not block pores of the skin
Made from nature's resources
Field Tested
Ships Discreetly
DewDrops® lets you live your erotic dreams!
An excellent addition to our new RightForFlight travel bag. Check it out!
Regular price $13.95 Sale